Peter Rasmussen Hallock
19 November 1924 — 27 April 2014
---
Published Works
For works and materials available via IONIAN ARTS, Inc., click here.
For works and materials available via The Peter R. Hallock Institute, Seattle, Washington, click here.
For works available via GIA Publications, Inc., click here.
Works previously available from Walton Music Corp. will soon be made available through The Peter R. Hallock Institute.
---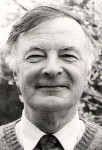 Peter R. Hallock—mystic, solitary, composer, organist, liturgist, and countertenor forever linked to Saint Mark's Episcopal Cathedral, Seattle—died of congestive heart failure on Sunday afternoon, April 27, 2014. He had just returned to his beloved home in Fall City, Wash., after a lengthy hospitalization. He was 89.
The youngest of five children, Peter was born on November 19, 1924 to George Oakley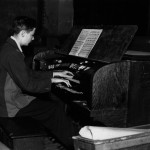 Hallock and Estella Rasmussen Hallock. Peter's brother George and sister Peggy preceded him in death. He is survived by his sisters Matilda Ann Milbank of Los Altos, Calif., and Barbara Hallock of Kent, Wash., and several nieces and nephews and a growing number of grandnieces and grandnephews.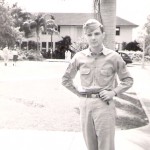 After high school, Peter enrolled at the University of Washington (UW), but was drafted into the U.S. Army after only one year of study. From June 1943–February 1946, he served as a chaplain's assistant and sharpshooter in the Pacific theater during World War II. After the war, he re-enrolled at the UW and resumed organ performance studies with Walter Eichinger, composition with George McKay, and took music courses with Miriam Terry and Eva Heinitz, all of whom maintained a lifelong collegial relationship with Peter. Though Hallock had completed all required coursework by 1949, eighteen months of government-paid education remained, so Peter enrolled at the College of Saint Nicolas of the Royal School of Church Music (RSCM), then based in Canterbury, England. He became the first American Choral Scholar at Canterbury Cathedral, singing under the direction of Gerald Knight. In June 1951, he completed both the RSCM program and was graduated from the UW with a Bachelor of Arts in Music degree. Later, in 1958, he took the Master of Arts in Music degree from the UW.
Among his many contributions to local and national church music traditions are the introduction of countless audiences in the United States, and the Pacific Northwest in particular, to the countertenor voice, and founding the chant study group that eventually became known as the Compline Choir—an ensemble that has led to a resurgence of interest in the Office of Compline. He also fought successfully for installation of the Flentrop tracker-action organ at the cathedral, making Saint Mark's the first Episcopal cathedral to have such an instrument. He developed the Advent and Good Friday Processions and introduced liturgical dramas at the cathedral. Perhaps his greatest contribution to church music was composition and publication of The Ionian Psalter.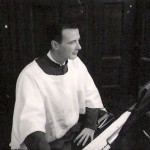 Peter began work as organist/choirmaster at Saint Mark's Cathedral on October 28, 1951, a position he held until his involuntary retirement in 1991. He was named Canon Precentor, the second* layperson in the Episcopal Church to hold such a title; he received two Bishop's Crosses from two Bishops of Olympia, was named an Associate of the Royal School of Church Music, and was granted a Doctor of Church Music degree honoris causa by Church Divinity School of the Pacific. In 1992, at the invitation of the Rev. Ralph Carskadden, Peter became organist at Saint Clement of Rome Episcopal Church, Seattle, a position he held until March 2013.
Hallock composed over 250 works, from occasional church music to extended anthems, to dramatic works (sacred and secular), to music specifically written for the Compline Choir. To discover Hallock the mystic and composer, one need only experience his music in the "Holy Box" that is Saint Mark's Cathedral. It is that "Holy Box" that provides both a physical space and musical landscape in which to hear, process, and intuit Hallock's music. The texts Peter set provide vignettes of the metaphysical and mystical, from the poetry of Alcuin, to the words of the psalmist, to the poetry of Thomas Merton. Hallock married text and music in ways that allow listeners to experience something wholly unique, something beyond themselves, something numinous. Peter said it best: "Music is a conduit to the inner, spiritual person; and I think the road to God is internal." No piece of music was immune to revision, even those already published. His most recent compositions include Advent Calendar (2012), commissioned by the Compass Rose Society to honor Archbishop Williams on the occasion of his retirement, and Victimae Paschali (2014), a work that was undergoing final revisions at the time of his death.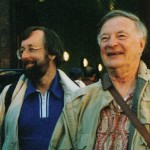 The Ionian Psalter, Peter's largest creative work, was born out of a desire for greater congregational participation in Psalm singing. Hallock began composing the Psalm settings on October 4, 1981 and continued through the entire three-year cycle of lectionary readings. Later, he expanded the Psalter and created a customized version for use by Lutheran congregations and those following the Revised Common Lectionary. The Psalter's name is derived from Ionian Arts, Inc., the music publishing company founded in 1986 by Peter and his lifelong friend and business partner Carl Crosier.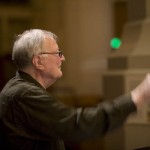 At Peter's invitation, twelve men from the university and community began study of chant in 1955. This study group solidified into a choir that sang the Office of Compline on Sundays at 9:30 p.m. beginning in late 1956. Classical 98.1 KING-FM began broadcasting the service in 1962. Hallock once wrote of Compline: "The Compline service may find its best definition not in terms of what it is, but what it does, for the needs it fulfills for those who attend in person, the large radio audience, and members of the choir. For all of these it is part of a journey towards God. Such a journey must allow for definitions as varied as its sojourners with the promise of a goal as 'wide as sky and sea.'" Peter directed the Compline Choir until his retirement in June 2009.
As a soloist, Peter began to concertize as a countertenor in 1951, exposing audiences to that unique sound for the first time. The countertenor voice was so unusual in the U.S. that colleges and universities across the country soon requested performances—from the University of California, Berkeley, to the University of South Alabama. As a conductor, Peter's most memorable conducting might be his first performance of Handel's Messiah using period or replicas of period instruments in 1985. This period style performance was a first for Seattle; concerts sold out and critics raved.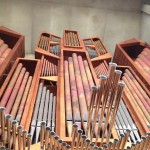 As an organist, Peter's lasting legacy at the cathedral is the mechanical-action organ built by the Dutch firm D. A. Flentrop. Installation of the organ began in late 1964 and tonal finishing took place in July 1965. For the dedication, Peter composed Hail Universal Lord. Hallock believed installation of the Flentrop to be one of his greatest accomplishments: "I suppose the Flentrop might be my greatest accomplishment, provided we don't blow ourselves off the earth, it'll probably be there for a century or two."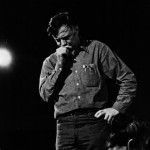 As a liturgist, Peter contributed something new to the Advent and Good Friday Processions held at the cathedral. He composed music for two choirs in dialogue (Cathedral and Compline Choirs), liturgical handbells from the firm Petit and Fritsen based in Aarle-Rixtel, Holland, and organ. Hallock's ultimate metamorphosis of the Advent Procession was in crafting the liturgy around the seven 'Great O Antiphons' and the setting each of the antiphons to music, using all the pomp and drama he could muster. As a dramatist, Peter produced liturgical dramas at the Summer School of Church Music held at Saint Mark's in 1965. Hallock was assisted by Ronald Arnatt (music director), Aurora Valentinetti (dramatic director), and Glenn White (sound engineer). This production team, minus Arnatt, collaborated on future productions in 1968, 1969, and 1975 for Hallock's Everyman and 1970, 1971, and 1974 for his Days of Herod.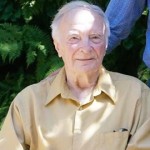 Hallock worked extensively within The Episcopal Church, having been appointed to the Joint Commission on Church Music in 1965; he also directed the choir for the 1967 General Convention of the Episcopal Church. His work with the Joint Commission on Church Music centered primarily on production of the 1973 Songs for Liturgy and More Hymns and Spiritual Songs. Embedded within Songs for Liturgy was the introduction of new, intriguing sounds, like handbells, percussion, and clapping and antiphonal congregational texts, into the worship space.
Though Hallock's music, creativity, innovations, and contributions to church music are notable, his greatest legacy is the community and family of musicians, mystics, solitaries, composers, weavers, theologians, humanists, agnostics, acousticians, "sound nuts", chefs, gardeners, nature lovers, and lovers of beautiful things with whom Peter cultivated lifelong friendships. Whether meeting him in the office, organ loft, or his home, following his direction in a rehearsal or performance, sharing a martini over lunch or dinner, exchanging letters or emails, weaving with him at the loom, hiking or walking with him along a nature trail, digging in the dirt with him in his Japanese garden, or collaborating with him on a recording or video project, it was the friendship that mattered most.
A memorial service was held Sunday, May 18, 2014 at 5 p.m. at Saint Mark's Cathedral, 1245 Tenth Ave E, Seattle. Contributions in Peter's memory can still be made to one of two 501(c)(3) designated charities; please note "Hallock Legacy" on your gift:
By Jason Allen Anderson, Peter Hallock's Biographer, Friend, and Caregiver and second director of the Compline Choir (Rev. 1 August 2014)
* Peter was named Canon Precentor at Saint Mark's Cathedral in December 1971, almost two years after Richard W. Dirksen was named Canon Precentor at Washington National Cathedral (1969). Thus, Peter is technically the 2nd lay person to be named canon precentor in the Episcopal Church.